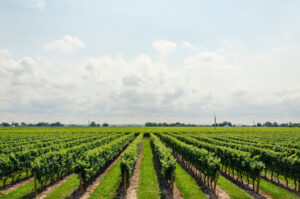 Did you know, more than 80% of wine that's manufactured in the U.S is actually made in California?
This makes California the fourth-largest producer of wine in the entire world, coming in just behind Italy, France, and Spain.
The wine regions in California run the length of the state, with wine grapes grown in 48 out of California's 58 counties. The wine that's produced in California's wine-growing regions is as unique and diverse as it gets. The flavors and characteristics are as different and eclectic as the soil, climate, and winemakers that are behind their creation.
Each region that produces wine lends its own unique style and characteristics to the wine. This includes a diverse range from cool coastal air to abundant sunshine, with a mixture of a variety of terrains and soil. For example, the Chardonnay produced in the Central Valley can seem almost entirely different in comparison to the Chardonnay derived from Monterey grapes. Therefore, there's a wine for every palate within the state.
Related: A guide to choosing the best wine lover gifts! 
What are the Different Wine Regions in California?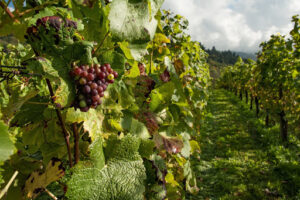 When you find a bottle of Californian wine, you'll often be able to tell a lot about where the wine comes from just from the label itself. At times it will be the state of California itself, and other times it could be a county within the state or even a more specific growing region that's usually known as an American Viticultural Area, or an AVA.
In order for the label of a wine bottle to include an AVA name, the condition is that at least 85% of the grapes must be grown in that particular AVA. If the wine just lists the county in California the wine was made, then only 75% of the grapes are required to be grown in that county. California law requires 100% of the grapes must come from within the state for any wines labeled with the appellation of origin as California or any geographical subdivisions within the state. 
There are over 130 AVAs in California. An AVA can be defined as a geographical area that has unique characteristics in terms of growing conditions, namely elevation, soil, and climate-related to its grape-growing abilities, which is what makes it different from its surrounding areas.
An AVA can cross state or county lines and can be of any size.
Related: Sonoma County AVAs 
Looking for a guide to Sonoma and Napa Valley AVAs? Check out our Napa Valley private wine tours!
While there are many wine regions throughout California, we highlight some of our favorites:
1. Sierra Foothills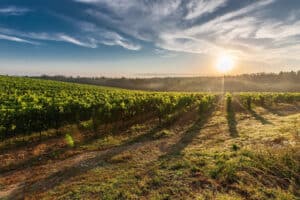 Sierra Foothills includes parts of 8 counties and over 2.6 million acres. Some of the AVAs to remember from it are Fiddletown, Shenandoah Valley, El Dorado, North Yuba, and Fairplay. Sierra Foothills, therefore, is obviously one of the standout names among many of the California wine regions, and serves as a pathway to California's romantic and rustic past. 
The growers take complete advantage of the sloping or mostly hilly vineyard sites of the sprawling Sierra Foothills. The elevations can vary from several hundred feet to over 3,000 feet at the eastern extremes. Most of the top wines are known to come from Amador County, Calaveras County, and El Dorado County.
2. Sonoma Valley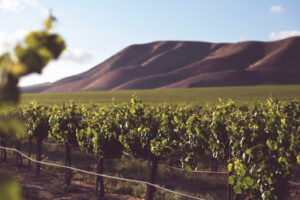 Home to almost 60,000 acres of vineyards and more than 400 wineries, Sonoma Valley extends from the Pacific in the western region to the Mayacamas Mountains in the eastern region. Known to produce great Zinfandel, Pinot, Cabernet and Chardonnay, Sonoma Valley is said to have several picturesque sceneries as you drive along the winding roads and have little picnics along the way. 
Sonoma Valley is home to several green views, country inns, parks, and of course, vineyards. Sonoma Valley is one of our specialties. Talk to us today to see how we can help you Dream, Explore, and Discover all that Sonoma County has to offer!  
Related: Places to Visit in Sonoma and Napa 
3. Mendocino County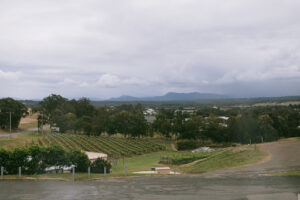 One of the most beautiful wine regions in California, Mendocino County has a reputation for being less crowded. From gorgeous beaches to lush hills, this county seems to have it all. It also has some really progressive winemakers,  many of whom are known to perfect the art of sustainable techniques in boutique vineyards.
Of the entire nation, Mendocino County takes the prize for a large acreage of certified organic vineyards. You can choose to go wine-tasting across Anderson Valley to places such as the Standish Wine Company whose unique tasting room is basically an old apple dryer set high up in the trees. 
You can also visit Frey Vineyards, that's famous for being the first maker of certified biodynamic wines in the United States. The town of Philo, too, has several vineyards surrounding it. Wine lovers can choose to go around sipping Gewürztraminer at Handley Cellars or Navarro Vineyards. 
Related: What is Proper Wine Tasting Etiquette?
4. Paso Robles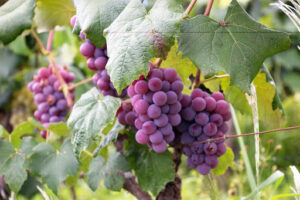 Located midway between San Francisco and Los Angeles, Paso Robles has over 10,500 hectares of vineyards and 200 wineries. Giving out the aura of small-town peace, this region is reputed for having award-winning wine. 
The mixture of contemporary wine country cuisine and cowboy charm, coupled with certain spectacular Rhône-style vintages, truly makes this a wine region to be admired.
Related: What is champagne?
5. Napa Valley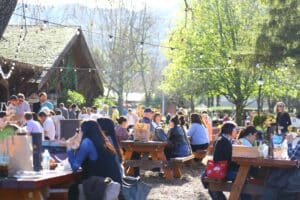 Napa Valley surely doesn't need an introduction. Hailed as the most densely concentrated winery region in all of the world, there are about 240 wineries that exist between the towns of Napa and Calistoga. 
Napa Valley is home to wineries of all shapes and sizes. Wineries here range in size from large Mega-wineries producing well over 200,000 cases annually to small family-run wineries producing only a few hundred cases per year.  
As you travel through Highway 29, you will come across several tasting rooms, shops, and eateries. Running parallel along the eastern side of the valley is the Silverado Trail which is also home to many fantastic wineries. 
Napa Valley is also one of our specialities here at Wine Country Travel. Talk to us before your next trip so we can help ensure you are going to the best places for you, your style and your budget. 
Related: Does wine have an expiration date?=
6. Gold Country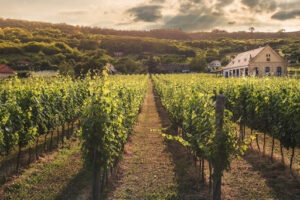 Located in the northeastern wine region of California, Gold Country has been into winemaking ever since the Gold Rush days. It has become more popular recently due to the emergence of numerous wineries, tasting rooms, wine tours, and vineyards.  
More than 40 tasting rooms and wineries can be found in Amador County, displaying Zinfandels, Barberas, Rhones, and so on. Plymouth, on the other hand, has a more modern and trendier vibe, hosting numerous restaurants and tasting rooms that attract the tourists.
Related: Cooking with Red Wine: Do's and Don'ts
7. Santa Ynez Valley
The Santa Ynez Valley is located towards the north of Santa Barbara, and is regarded as an extremely diverse wine region of California. Situated close to the ocean, it's an ideal spot for producing Chardonnay and Pinot Noir grapes. 
The warm and sunny weather of Happy Canyon, on the other hand, is what makes it perfect for the creation of Bordeaux varieties such as Merlot and Cab Franc. This is the area where the movie Sideways was filmed. 
When drinking in the picturesque views and driving through the scenic beauty of its endless vines, vintage oaks, and lush hills, you will instantly realize what makes this place such an attractive tourist spot. Visitors can also go for the tours in the beautiful towns of Los Olivos, Solvang, Buellton, and Los Alamos.
Related: Vegan and Organic Wine: Everything you should know
8. San Luis Obispo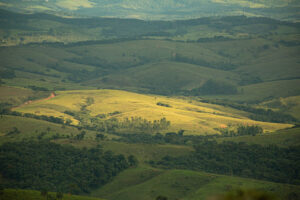 San Luis Obispo, with vineyards covering the central coast hills, has a wine making history that goes way back to the 18th century and offers you the most pleasant and relaxing vibes. 
The SLO Coast Wine Country can be viewed within the duration of a 20-minute drive, during which you can get to see open back roads and oceanfront views. Tourists can also opt to drive up to Edna Valley, which is located just a few minutes away from San Luis Obispo, and has some of the best wineries of the region, Tolosa, Chamisal, and Balleyana. 
These serve as perfect picnic spots. In addition to the wine, you can also buy some cheese and salami and just have a great time. Since the region is close to the Pacific area, the cool evenings allow the Chardonnay and Pinot Noir to reach their full potential. 
Related: 10 Great Food Pairings With Wine
9. Santa Cruz Wine Country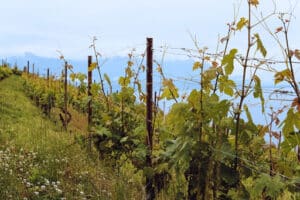 When one thinks of the Santa Cruz Mountains, what comes to mind is the presence of misty ocean views and redwoods. However, dive deeper and you'll soon find several stellar wineries. What many people don't know is that it's actually one of the oldest wine regions in California.
Home to over 70 tasting rooms and wineries, the Santa Cruz Wine Country boasts award-winning Pinot Noirs and several other delicious wines. The options available are so many that it's almost tough to choose.
Most local boutique wineries offer a unique wine-tasting experience, as the location of many of these are alluring, renovated warehouses, and some are situated in old schoolhouses from the 1890s. 
Following Highway 35 to Bear Creek Road is the Santa Cruz Mountain Wine Trail, which many visitors choose to see.  Several wineries along the trail are mystically located within thick redwood forests. 
Related: What are tannins?
Ready for a Wine Trip? 
As you can see, while we didn't touch on all of them, there are several great wine regions spread throughout the entire state of California and they are all making fabulous wines. With so many fantastic choices, you may feel overwhelmed on which regions to visit or where to taste when there. Wine Country Travel is here to help you navigate and help take the stress out of your travels to California Wine Country! 
Looking to take a wine trip? See how Wine Country Travel can be your tour guide!