There is nothing better than a delicious wine cocktail, especially when the sun is shining on a hot summer day. In this blog post, we will reveal some of our favorite, easy to make, wine cocktails from your own home.
Related: How to Start a Wine Collection: The Complete Guide
10 Simple Wine Cocktail Recipes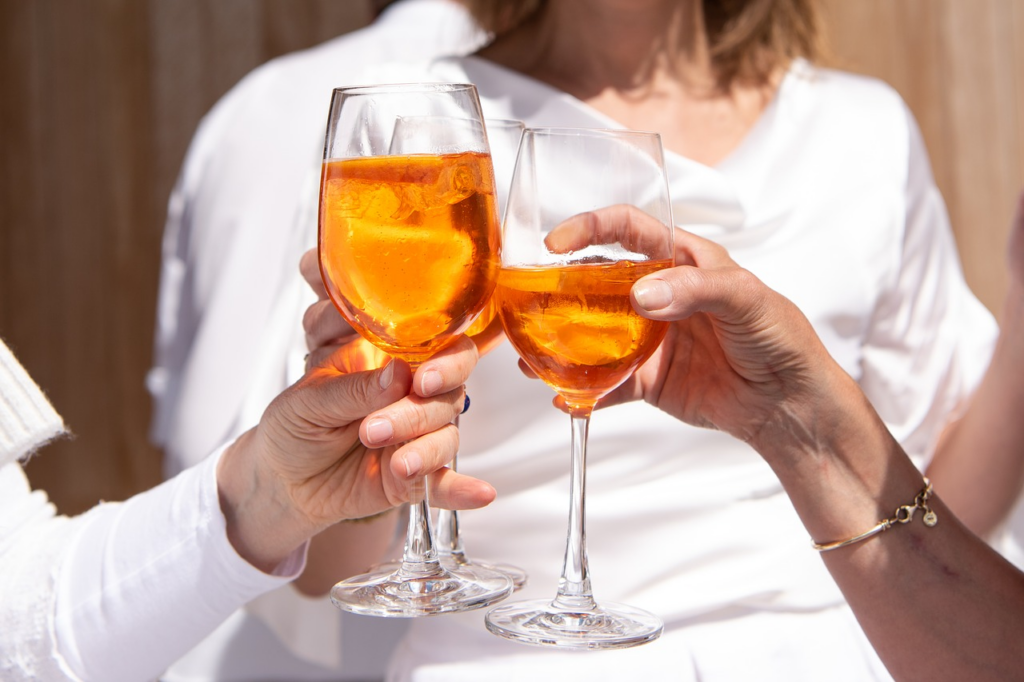 Below, we will take a look at ten delicious, yet straightforward cocktail recipes you can make.
Rosé Berry Bliss 
We are going to start with a beautiful, sparkling wine cocktail of the pink variety. This is great for both casual and fancy affairs, especially summer garden parties. It is an easy drink to make. All you need to do is grab a pitcher and then add some rosé wine. After that, add pink lemonade and blueberries to the wine to create a simple drink that looks and tastes like heaven.
Raspberry Lemonade Sangria 
This is the ultimate summer party drink. It is fruity and refreshing, and it only contains six ingredients. For this drink, you will need a bottle of white wine (we prefer using a drying white wine since you'll be adding sugar), as well as a third of a cup of sugar, two cups of fresh raspberries, two lemons (sliced), 12 ounces of lemonade, and 12 ounces of lemon-lime soda. Mix them together, and experience a true delight! We would recommend allowing the drink to marinate overnight if you can.
White Peach Sangria 
Why not spice things up and offer two different types of sangria to your guests? This is a twist on the classic recipe, creating a sweet and fruity drink. In this sangria, you will need a bottle of white wine, as well as one and a fourth cups of peach schnapps, and the same amount of mango rum. After this, add two and a half cups of lemon-lime soda, one and a half ounces of orange juice, lime juice, and also lemon juice. 
Want an unforgettable wine tasting experience? Contact Wine Country Travel today!
Mango Passion 
The fresh mangoes that are used in this cocktail are the star of the show. The base of sparkling white wine and vodka are fascinating. Aside from two ripe mangoes, you will need one bottle of sparkling white wine and vodka. Finish off with a tablespoon or two of maple syrup, a pinch of salt, and a fourth of a cup of lime juice. 
White Wine Mojito
This is a wine cocktail that is a real people pleaser. It is really easy to prepare too. You will need a bottle of white wine. Then, simply add a cup of fresh mint, three limes (one for the garnish and two juiced), as well as two cups of sparkling Italian lemonade. Not only is this cocktail straightforward to make, but it is also incredibly easy to drink as well! 
Glamour Girl Martini 
It's all in the name with this cocktail. If you are looking for a glamorous drink that is really going to impress, this is the choice for you. It is like a lighter take on the cosmopolitan. This recipe is made with ½ oz cranberry juice, 1 oz peach schnapps, and 3 oz pinot grigio – the pink variety! We like to top it off with a Maraschino cherry. 
Related: A Guide to the Right Wine Pairing for Salmon
French Pear Martini 
Next, we have the delicious and refined French pear martini. Enjoy a touch of the sparkly, beautiful, and floral taste of elderflower in this drink. It's a simple one, but super sophisticated. You will need one ounce of champagne, one and a half ounces of pear vodka, and one and a half ounces of elderflower liqueur.
Candy Corn Cocktail 
If you are looking for a drink that can be the star of the show, this is the one for you. This cocktail is far different from other cocktails that have the same name. There are a lot of different elements to it, but you will definitely feel proud of yourself once it comes together. Two elements need to be made before you can put the cocktail together. 
First, there is the citrus peel grenadine syrup, which should consist of the skin from one lemon, the skin from one orange, one cup of pomegranate juice, and one cup of sugar. The second element is the kettle corn gin, which you can make by adding one cup of kettle corn to a bottle of gin. Once you have done this, you are ready to make the cocktail. Add a third of an ounce of citrus peel grenadine syrup to half an ounce of Moscato wine, and then top up with one and a half ounces of kettle corn-infused gin. To finish the creation, you can garnish with three candy corn. 
White Wine Spritzer 
This is one of the most simple cocktails out there, but it is also one of the tastiest. It is a real people pleaser, especially during the summer months, when it is incredibly refreshing. The drink consists of three ounces of chilled white wine and one ounce of cold club soda. Simply garnish with an orange peel or a lime wedge.
Gold Mine
 Finally, we have the Gold Mine, which has a classic appearance and a sophisticated style. It also provides a very fascinating and exciting taste experience. It is also one of the most complicated scotch cocktails you will find. This recipe pours lemonade, lime juice, sherry, and Galliano. You will also need to add some egg white to the shaker, which completely changes the texture. A lot is going on with this drink, so it is advisable to stick with a blended scotch. Of course, there are many different takes on all of these recipes, so you can tweak them to suit your preference. 
Looking for your next vacation? Wine Country Travel can take your taste buds to the next level with wine tasting adventures, vineyards, restaurants, and much more!
The Best Place to Visit for Delicious Wine and Cocktails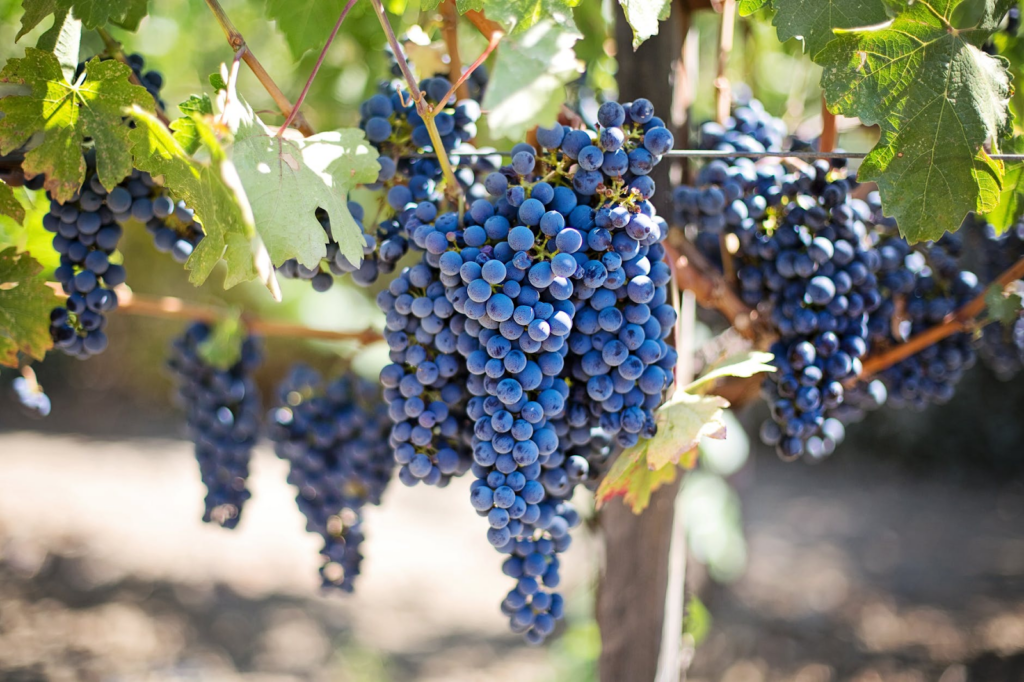 If you are looking to enjoy some of the best wine and cocktails you will ever experience, look no further than going on a wine tour in Sonoma and Napa. There are so many incredible wineries in this part of the United States. There is no limit to the exciting new wines you will get to try and you might even find some new favorites to use in your next wine cocktail.  
Related: 10 Best Restaurants In Napa Valley You Have To Try